Blog

The Ultimate Guide To Installing Slatwall Panels
A slatwall can be fitted to a range of different businesses and is available in a range of sizes. Here at UK Shopfittings, we guarantee you'll find something that suits your specific needs!
A slatwall is particularly enhancing for any retail or warehouse business, allowing for an innovative way to display and store products, and it needn't be expensive. If you're looking for affordable slatwall panels, you're in capable hands with UK Shopfittings unbeatable prices!
Be creative
Mixing up displays is one way you can be imaginative. Once your slatwalls are installed, you have the freedom to move your products around - making them more presentable and noticeable. Don't be scared to be experimental, display your products in a way that's exciting… they're your products, so why not show them off?
Stand out
From shoe displays, shelving and leaflet holders, you want to capture your customer's attention. Using slatwalls can attract customer's attention whilst they're waiting in the queue to pay or as soon as they walk in. Installing slatwall panels doesn't only allow you to store your products on multiple levels - they allow you to organise stock efficiently too.
Range of styles
Whether it be slatwall prongs, eurohooks, slatbox, sloping or straight arms, UK Shopfittings can provide you with a modern alternative to displaying products in a way that's inventive. So, why not choose from our range of slatwall panels, slatwall shelves and slatwall accessories.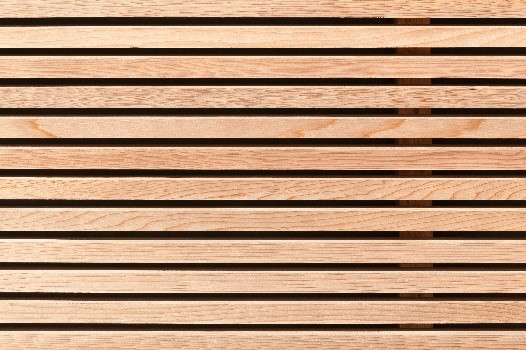 Choice Of Slatwall Panels
The decision of strength, style and colour is left up to you. The slatwall panels we provide are manufactured to provide structure and stability, but the design of them is entirely up to you. Choose from a range of colours, including wood, mirrored, red, yellow, black and white!
Meeting Decorative Needs
Here at UK Shopfittings, our slatwall accessories don't only offer a perfect fit for slatwalls, they are ideal for maximising space within your efficiently run store. The shapes and sizes of our slatwall panels are flexible, we can tailor it to suit the demands of your shop and work with the space you have available. If you've got limited space available, we can still provide you with a solution that's specific to your individual needs.
Ease of installation
The process for installing slatwalls is straightforward. Using the slatwalls we supply at UK Shopfittings, you needn't worry about your slatwall sitting safely and securely, without compromising quality. Installation is quick and easy, your slatwall shelves can be fitted in no time!
Strong Solution
Slatwall shelves offer stability for items you want to display off the ground. The slatwall shelves have been designed to hold various objects, of various weights. UK Shopfittings provide you with a robust solution that's reliable and effective. As with all our products, slatwall accessories are high-quality and can support heavy products.
Popularity
Slatwall shelves aren't only a popular choice, they are practical too. Our slatwalls are so desirable for the lasting quality they provide, with our slatwall panels, accessories and shelves, we guarantee you'll receive excellent value for money. Slatwalls are becoming increasingly popular with more and more shops.